A Virtual Design Machine®for
government, public, private & nonprofit
Unlimited Graphic Design at a Flat Monthly Rate
7 Day Free Trial
Dedicated Senior Designers
Guaranteed Due Dates
Trusted by 1000+ Businesses
Our Cloud
Unlimited Design Requests
Load up your queue with an unlimited number of design requests. Your company's assigned design team will be with you for the full term of your membership to complete every design. Get work back by your due dates, guaranteed! As you build rapport with your design team, you'll find yourself receiving designs even faster than you ask.
Senior Designers
Designers are handpicked and assigned to your company. Your design team is accessible 365/24/7 on our design cloud. DTG Designers have at least 5 years of professional experience along with a BA degree in graphic design. Our Design Managers, who float, review work, and assist with complex requests, hold Master's degrees.
Unlimited Users
Design Task Group supports your entire organization. From marketing and sales staff, to HR and the executive team. Give guest access to third party users that need to contribute to a task or print. What you pay remains the same, regardless of users.
Choose your Experience
Navigate our cloud the way that works best for you. Select dark or light mode and get to work.
Risk Free
Try us out for free and if you decide to become a member, there are no contracts. Use and love us, and if you must go, easily download the work you've created and own. Reinstate your membership at any time.
Unlimited Graphic Design
by Senior Designers

Design Quality
Our group of senior designers specialize in complex creative design.
Availability
Designers work according to the due dates you set.
Guaranteed
Due Dates
Each task comes with a two day guarantee. Simpler tasks - much faster.
24/7
Customer Service
Our customer service team is available 24/7 directly on the cloud.
What Our Members Are Saying
Wipf and Stock Publishing
"What a wonderful experience. Great designs, a very organized and simple system, and always meeting deadlines. Highly recommended!"
Jim Tedrick
Anaplan, Inc.
"Design Task Group has been our go to design team over the past years. Any project, no matter what the size, they take on and produce extremely creative, modern, and clean design. The team is prompt, responsive, and are always pleasant to work with. I almost forget that they are an agency and not an in house resource, because the streamlined communication, execution and delivery."
Callan Young
Catholic Charities of Fort Worth
"Design Task Group has become our principal creative vendor. All departments know this service is available. It's a tool that we share across the agency, and it's nice to have design readily available. The work is professional and uniform. The designers are great!"
Anthony Stripling
Asti Corporation
"I love working with Design Task Group. The artists are very knowledgeable and patient with the needs of the company I work for. I would HIGHLY recommend them to anyone needing services!"
Alauna Hillary
JuiceBot
"Joining Design Task Group has been nothing but amazing. I would never endorse a product that wasn't great. Design Task Group is an amazing platform. Happy customer here!"
Kamal Mohamed
Prosper Dental
"DTG's platform is very easy to use and our designer has been a rock for us over the past year. They've taken our branding to a whole new level and at a great price!"
David Prosper
CFS, Inc.
"Design Task Group is a wicked service!"
Tony Pires

Preview
ROC Group

JuiceBot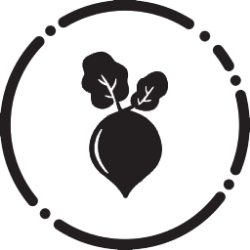 Allen | Roche Group
Great Bay Software
GuidePoint Security
Maevn
Previews shown here are works created according to the specific requests of the member. We work hard to satisfy the needs of each of our members, across a wide range of industries, and for an array of audiences. Exceptional design is in the eye of the beholder. Whether your branding calls for designs that are modern, traditional, or yet to be defined, we'll work within the guidelines you set to create artwork that you approve of, or use our creative expertise to develop imagery that enhances your message.
Testimonials

Ready to join over 1000 businesses loving
Design Task Group?